Creativity is life
Billions of convex expressive dabs, compelled to the artist's profound concept and skillfully executed, show to a spectator thousands of marines, intricate landscapes, fluent sketches and drawings, hundreds of architecture ensembles, characteristic portraits and distinctive paintings of still life, that strikingly represent with their singularity and uniqueness the creativity of a famous Ukrainian painter, our contemporary Vladimir Kuts.
Sea, sun, sky and mountains… Unique and charming nature of the Crimea, old streets and attractions of its towns… Boats, fishermen, seagulls… These are Vladimir Kuts's main sources of inspiration. His pictures by their texture are akin to blank verses – emotional, impetuous and significant, and at the same time not deprived of harmonicity and inner beat. Can't but quote outstanding Leonardo da Vinci: "Art is Poetry that can be seen, and Poetry is Art that can be heard".
Vladimir Kuts's "Art Poetry" is never commonplace, it is natural and peculiar, expressive and convincing. More than a hundred paintings included in this catalogue give a fairly complete submission to the versatility of the artist's creative nature, individuality of the author's manner, high professionalism and genre diversity of his paintings.

Born in Kerch and having lived in Sevastopol for a long time, the indigenous Crimea resident Vladimir Kuts celebrated a considerable date on the 11th of January, 2020 – his 60th anniversary.
Vladimir's creative activities are hardly "younger" than the "man of the moment" himself. Since his early childhood, Volodya could have always been noticed with a pencil and a sketch-book in his hand, always drawing something.
His great-uncle Peter Stolyarenko – the recognized art master in Ukraine and far beyond, – having noticed his grandson's spectacular art skills, recommended him to receive proper education. And the grandfather was right: Vladimir graduated from the Art Studio with honor, later he graduated from the Art School, then in 1983 he graduated from the Crimea Art College named after N.S. Samokish; in the years of 1984–1990 he studied at the Kiev National Art Institute, out of which for two and a half years he was a student of the restoration department, later he moved to the easel painting department, to the Professor Alexander Lopukhov's studio.
After the brilliant graduation diploma project defense on the topic "Fishermen's Workadays" in 1990 he became a member of the USSR Artists Union. His perennial skills improvement was logically completed with The Kiev National Academy of Arts and Architecture postgraduate study, that he graduated from in 2002 under the guidance of Professor, People's Artist of Ukraine, Ukrainian Academy of Arts Academician Vasiliy Gurin. No doubt, creative communication with the Crimea school masters – Peter Stolyarenko, Fyodor Zakharov and Valentin Bernadskiy, as well as deep investigation of masterpieces by Mikhail Vrubel, Ilya Repin, Valentin Serov, Nickolay Feshin and Evsey Moiseyenko played a tremendous role in Vladimir's world-view formation as an artist, the same way as attainment of high technical skills.
Being the artist in the bone, Vladimir Kuts regards his earthly assignment exceptionally as creativity, being a servant to the splendid world of arts and wafting this to the audience by dint of his gift, attitudes and mastery. "Art is indeed my life, – this is the atrist's credo. – My aim is not so much to grasp at the techniques, refinements, profound aspects of painting and improvement of the acquired skills, but to find my own unique "philosopher's stone".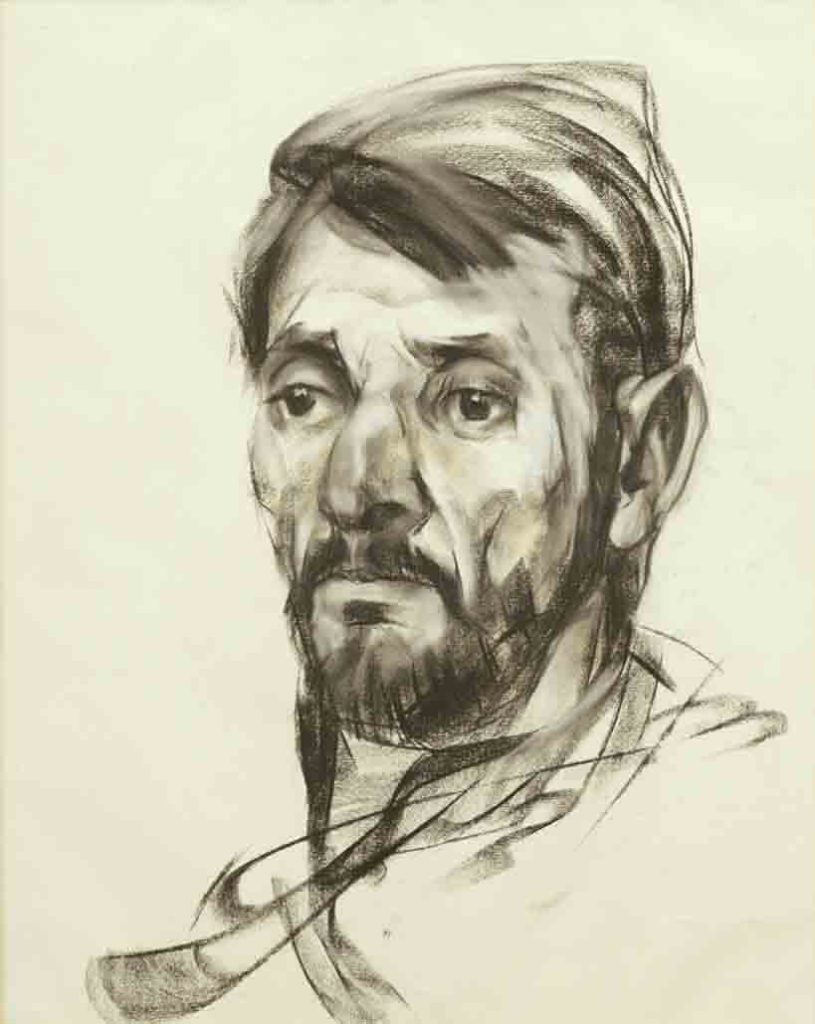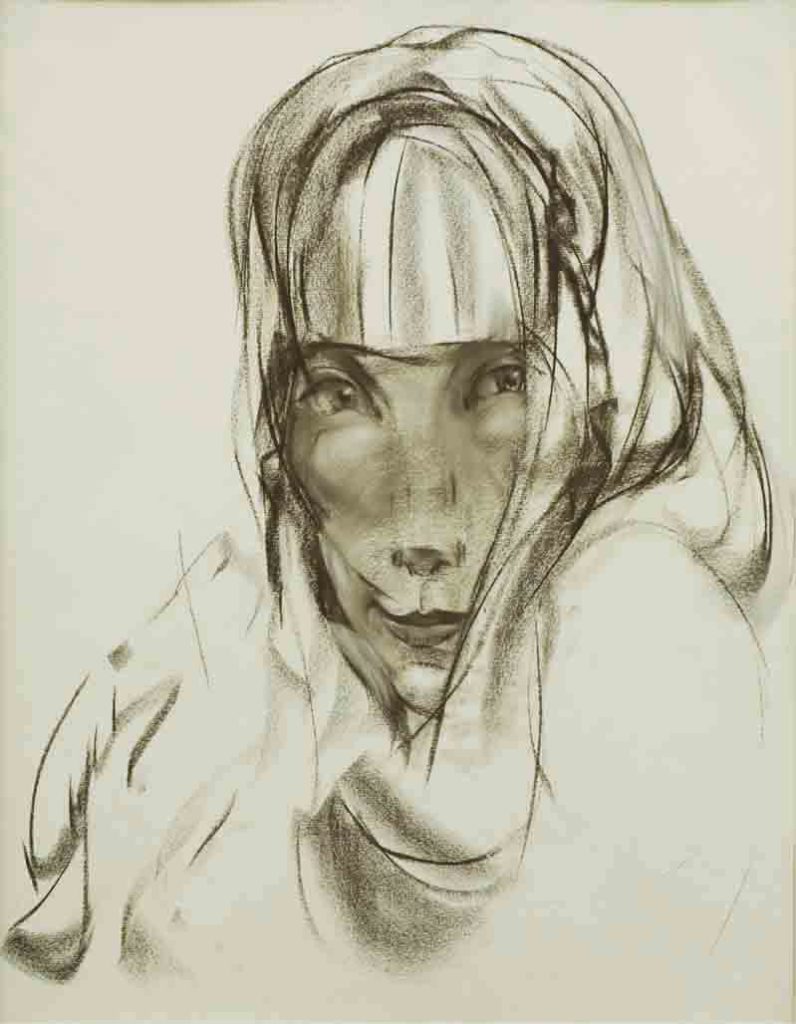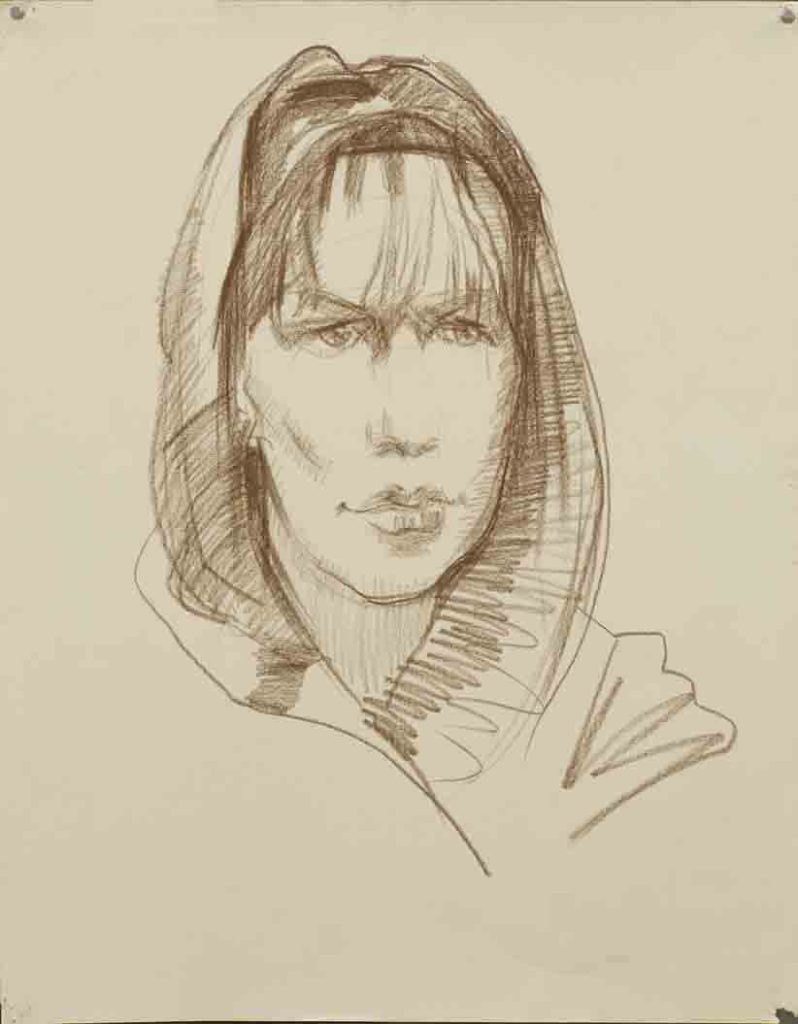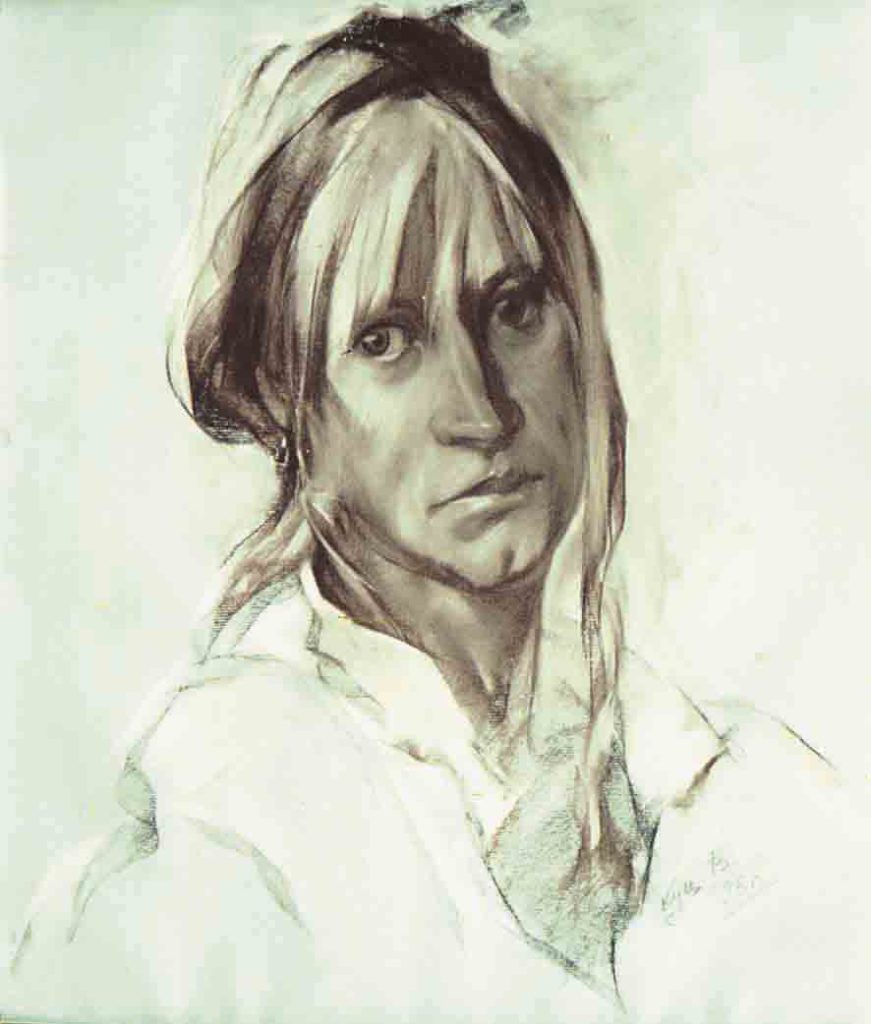 Vladimir Kuts author's style of painting is special indeed thanks to its energy profile and mastery: it is distinctive, pictorial, sweeping, and at times, being affected by the author's passion, harsh a bit. Having absorbed the best Crimea and Kiev schools traits, combining the elements of realism, impressionism, expressionism, pointillism and other styles, the author's manner is distinct by volume, spirited and confident dabs. They are generous and vivid and sort of laying out the artistic plot in planes, creating an illusion of the three-dimensional space turning a picture into a sculpture. For creation of an elaborate, richly shaded surface, the master uses color underpaintings, glazing, grating, skillfully applying such an instrument as a palette knife. Intending to draw a painting, Vladimir starts with material preparations, makes sketches, studies, drafts. "A painting entirely absorbs my thoughts. I proceed to the canvas when the topic and images are fully formed and clear, – Vladimir explains. – However while working on the painting, it as if dictates its own self, directs and leads away. And sometimes the result turns out to be absolutely unpredictable…"
One of the master's painting peculiarities is the combination of traditional realistic elements and decorative surface solutions. His paintbrush aspires for colorful accentuating the essence, defining clear verges of the item forms and objects drawn. At the same time his inclination to smoothing color passages is obvious, and the virtuosic light and shadow game makes his works organic and perfect.
The scale of the artist's works does strike one's mind – some paintings are 3-4m wide and up to 2m high. Vladimir Kuts can by right be called the true master of composition given Vladimir's vision of common integrity, the ability to extract the essence, his inclination for generalization and certain grandness, as well as his credo to never concentrate on trifles and try to achieve verity and cogency. His works are no epatage, nor intended exaggeration of the objects' forms – this is how he feels and artistically expresses his world-view.

Vladimir Kuts's paintings are of ethnonational nature per se, as viewing them, one can easily tell what nation the author is of. It is not accidental that the lion's share of his canvasses is consolidated with one theme – of love to the dear Crimea, whose respiration is penetrating practically all of his works. "The Crimea is my motherland, my sweet home, – Vladimir stresses. – This is where I can breathe lightly, and feel free and comfortable. What is most important – inspiration never leaves me there, I am constantly yearning for creation".
The artist paintings' originality consists in presenting not the deliberately prettified Crimea seen by a tourist, but the Crimea from within – actual, genuine in its day-to-day life. And may the peninsula landscapes paintings lack the photography preciseness, a viewer can certainly define the Crimea. The master often uses the historical, cultural and mythological sources of the Crimea and creates mystical images that formed a cycle of scaled canvasses "Stiff in the Stone".
Vladimir Kuts scoops the plots and inspiration for his paintings from the landscape, architecture and spiritual uniqueness of the seaside. The sea takes a dominant place in the artist's plots line. Indeed there is "a sea of colors and tints" in the sea painted by Kuts, that turns out to be a priceless source of creativity thanks to its changeable states. The artist uses indefatigable mosaic to picture the versatile marine element, employing a full scale of the color palette: from the delicate azure light heralding dawn colors – to the sullen dark-blue sunset ones. Both the sky and the sun always find their reflection on the sea in the Kuts's paintings. Being filled with inner glow and calmness, magnetism and unrestrained power, his marines attract the viewers with their energy. One can each time discover new facets, even if viewing them permanently.

Vladimir Kuts has travelled all around the Black Sea and the Azov Sea coasts and reflected every favourite nook on his canvasses, such as Gourzouf and Feodosiya, Bakhchisaray and Khersonesos, Kerch and Sevastopol, Kazantip and Soudak… Yet, Balaklava remains his favorite "plein air" site – Vladimir depicted practically all angles of the neighboring mountains, capes, the bay, sights of the Genuezskaya fortress, old architecture ensembles and other buildings. Nevertheless the Balaklava landscapes are never repeating themselves, they are as much diverse as changeable the nature itself is. "Balaklava is a magic place; its scenery is full of artistic images. The bay's structure urges on perception of these images, – the artist notices. – One only needs to see, feel and accentuate them…"
The observant artist's eye tenaciously notices the topics unapparent to an average tourist at times. Genre scenes of the fishermen's life are a peculiar chronicle of an ordinary fisherman everyday routine. One can find quite a number of true life elements, conveyed in just Vladimir Kuts's typical manner – no embellishment or prettiness. The fishermen do not pose, just do their job – their moves are natural and dynamic. "I spent my childhood beside these people, their figures with bronzed faces and callous hands became so dear to me, – Vladimir says. – I try to depict the fishermen everywhere: at work in the sea, on-shore with the fishing tackle, during friendly conversation, on a moorage with the fishing rods… They are always busy and look amazingly picturesque…"
Seagulls are an indispensable attribute of such paintings; they are always present there where the fish is… There is also a vast diversity of the natatory means on the Kuts's paintings, starting with a tiny boat and ending with a huge seiner… Only an attentive person who does know the fishermen's life on its inside can give its clear character and atmosphere rendition, let alone the art skill. Separate marines and genre compositions are put together in a series called "The Kimmerian Shores", the artist still working on it.
Portraits occupy a special place in Vladimir Kuts's work. He is an excellent physiognomist and psychologist. So the portraits he paints come out quite original, somewhat subjective and completely deprived of pretentious sugariness. While working on a portrait, the artist is first of all concentrating not on external likeness, but trying to capture a person's natural gist and individuality, to scan one's personality and understand one's inner world, endeavouring to convey the person's characteristics and energy. "When getting down to a portrait, I aim at bringing out a person's entity, – the artist specifies. – I understand a portrait concept quintessence through a well-known idiom – "the mirror of the soul", trying to reflect it". The artist definitely succeeds in this; all the portraits turn out spirited, true and laconic.
One can not but mention a series of still life where Vladimir Kuts used the elements of impressionism: the objects' forms are a little exaggerated, whether fruit, flowers, tableware… There is one unpretentious thing peculiar to all his paintings of still life – not only do they show the objects – a slight image of the azure glassy adorable sea surface can be seen not far off against their background. The artist stays faithful to his art manner – broad paint strata, bold chromatic solutions, clear light-shadow verges, that ensure the objects' volume and texture literally by two-three exact strokes. The painter does not perform detailed specification but achieves the composition integrity through the color patches contraposition.

Vladimir Kuts is the easily carried away artist, completely plunged in his creative concepts and tremendously efficient. Since 1987 he has been showing his works at more than 60 all-Ukrainian, international and foreign exhibitions, more than 10 of them being his personal ones. The painter's works became renowned world-wide, many of them can be found in the museums and personal collections not only in his native Ukraine, but also in Russia, Austria, Bulgaria, Belgium, Great Britain, Germany, France, the Netherlands, Italy, Croatia, Canada, Japan and the USA.
This way, his canvas "The Ascension", selected on a competitive base and presented to the Pope John Paul ІІ by the Ukrainian delegation, has been kept in the Vatican collection since 2003. By that moment Vladimir was the only Ukrainian artist whose painting occupied a niche in the temple of fame next to the great masterpieces of the past by Leonardo da Vinci, Raphael, Michelangelo… Vladimir's contribution to the world culture was deservedly noted – in 2004 he was awarded with the Saint Stanislav's Order International. Besides that, the artist's name along with the prominent arts masters Fyodor Zakharov, Peter Stolyarenko, Valentin Bernadskiy, got into a catalogue "Gold Fund of the Nation" (2011), issued under the aegis of the Ministry of Culture of Ukraine.
Vladimir Kuts has contributed greatly to the Ukrainian art as a seascape painter, a landscape artist and a portraitist, having achieved professional success and world-wide recognition. However his chief unsubdued creative summits are undeniably still ahead…